Flow from hospitalization to discharge
Before hospitalization
Hospitalization orientation
Clerical staff explain hospitalization procedures, outlines of life at hospital and payments, as well as making appointments for face-to-face meetings necessary for hospitalization.
Face-to-face meetings before hospitalization
We require patients to attend meetings based on his or her condition. (Meetings with a nurse, dietician and pharmacist and/or one regarding the perioperative period)
Notification of the hospitalization date
The ward to which you will be admitted will contact you by telephone about the hospitalization date and when you are asked to come to the hospital (two days before your hospitalization at the latest).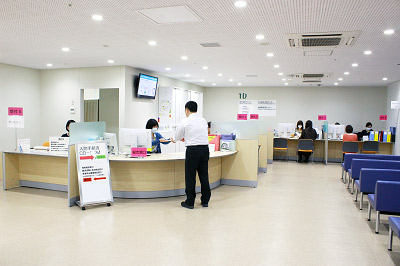 Support Center for Patients
(the first floor of the Center for Outpatient Health)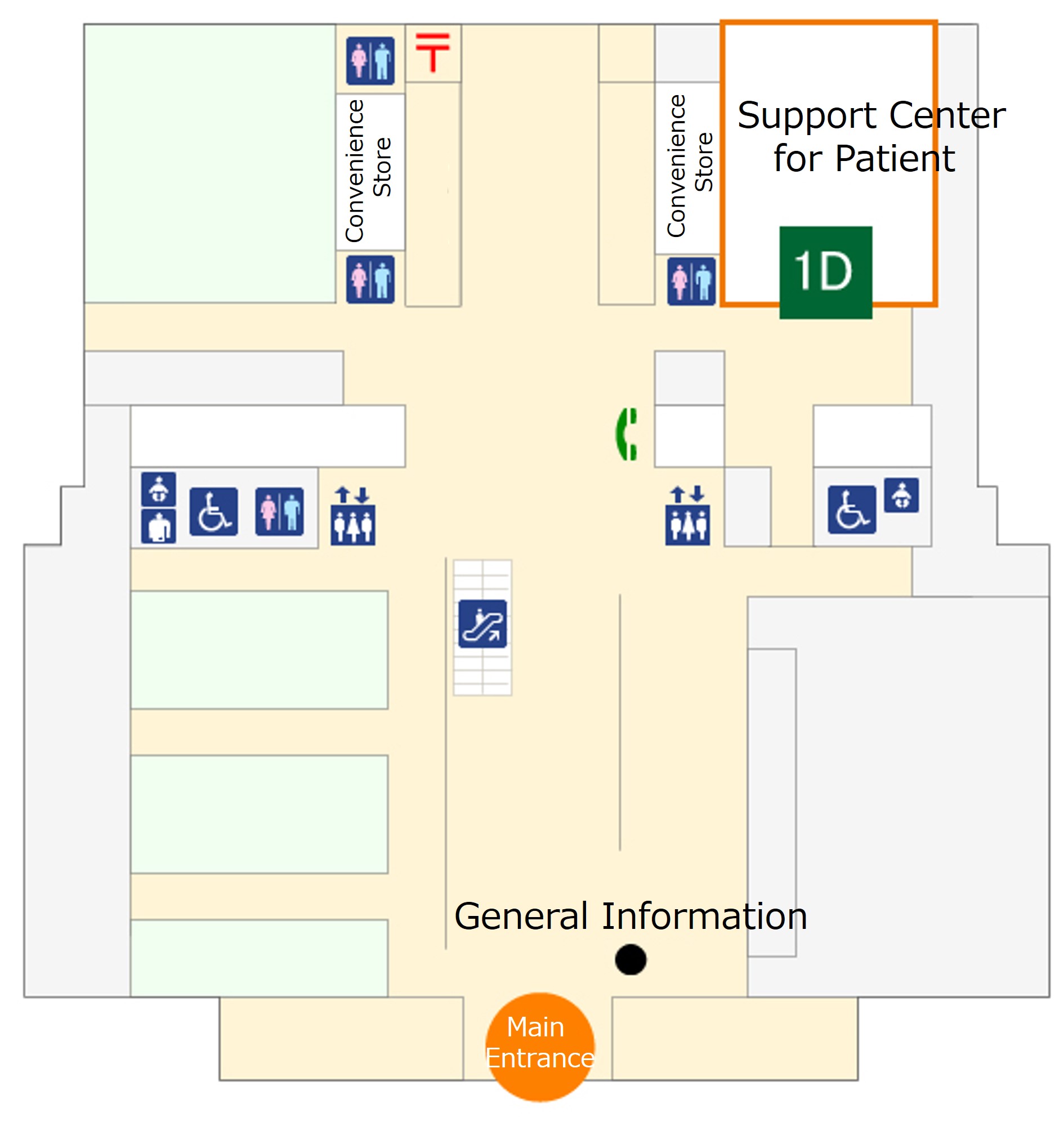 On the day of Hospitalization
Please check your body condition before visiting the hospital.
On the day of hospitalization, please be sure to inform the hospital if the patient has the following symptoms before visiting the hospital to prevent viral infections:
has a body temperature of 37.5C or higher
the patient or a family member(s) has symptoms such as diarrhea or vomiting
has been infected with epidemic diseases, such as influenza, measles, rubella, mumps and varicella or suspected to be in close contact with a patient infected with any of the above.
Body temperature check after the arrival at the hospital
We check patients' body temperature at Support Center for Patients on the first floor of the Center for Outpatient Health. Please fill out a pre-hospitalization health check list beforehand.
Procedures for hospitalization
We will confirm the patient's health insurance card and patient card at ward staff station.
You are asked to submit the documents described in "Items to bring with you."
What to bring at the time of hospitalization
Discharge
Procedures for discharged from the hospital
Inquiries about hospitalization
Please contact the clinical department on weekday afternoons.
| | |
| --- | --- |
| Telephone Number | 043-222-7171(main) |