Training and ensuring patient safety
Training future medical professionals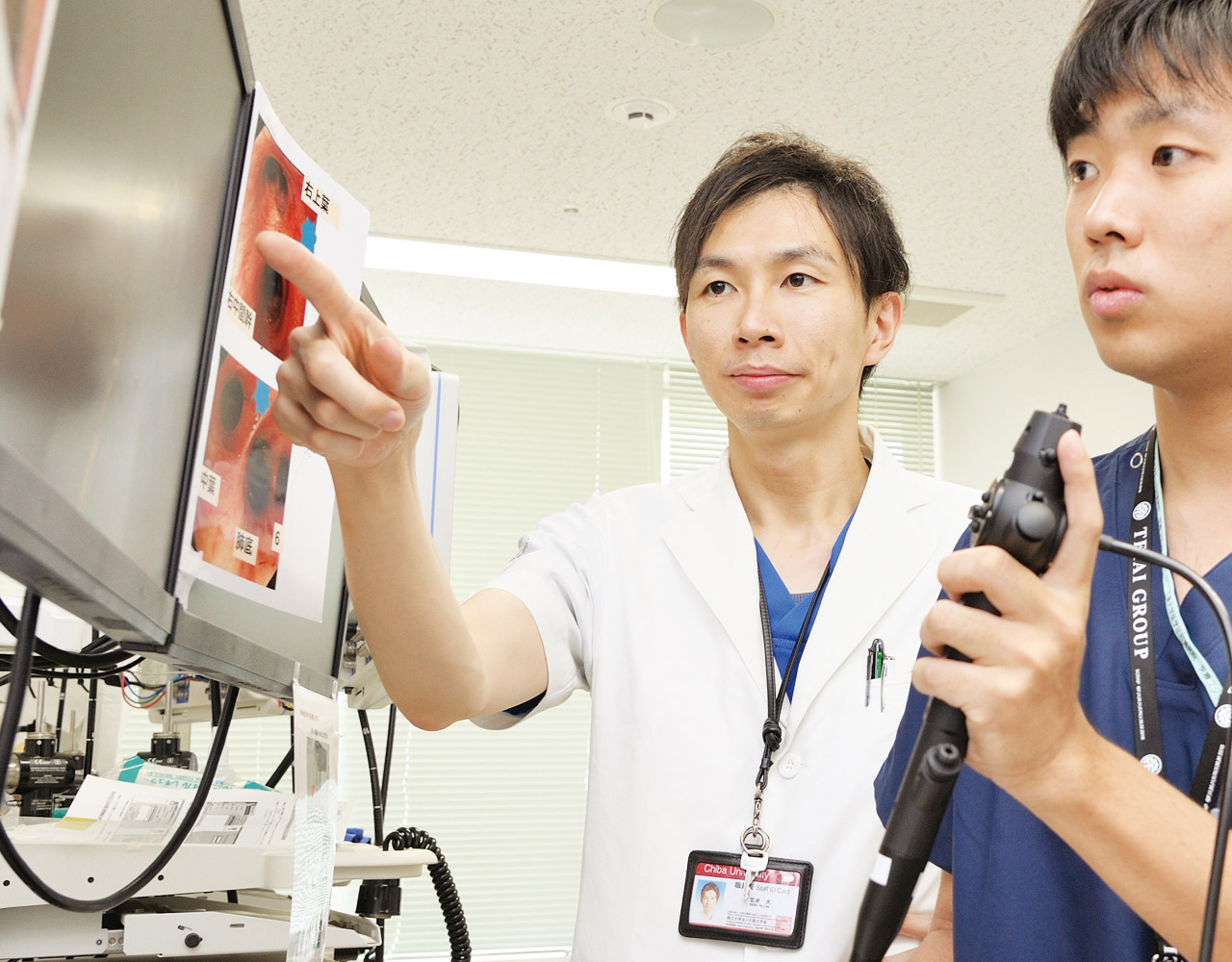 As an educational institution, Chiba University Hospital plays an important role in training medical, nursing and pharmaceutical science students, as well as graduate school students.
Students doing clinical training will come in contact with patients while under the supervision of doctors, nurses and pharmacists to acquire the knowledge, skills and attitude needed to become medical professionals. We appreciate your cooperation in our efforts to develop excellent medical professionals.
Resident doctors may provide medical care under close supervision by their instructors.
Ensuring smooth, safe medical treatment
Remove gel nails, nail polish and fake fingernails before your hospital stay. They can interfere with medical tests including magnetic resonance imaging (MRI) and oxygen saturation tests.
Scheduled medical tests, treatment and operations are subject to change, and patients may be discharged without receiving certain procedures depending on their condition.
As a government-approved special functioning hospital, Chiba University Hospital treats many critically ill patients. A patient may need to be moved to a different bed or ward for operational and administrative reasons.
Patients may be asked to purchase items necessary for treatment and medical procedures, such as crutches.
Patients may be asked to take part in surveys conducted by clinical departments.
Please do not take photos and videos, including with a mobile phone or smartphone, inside the hospital.
Hospital staff will not accept personal gifts from patients.
Any patient who fails to follow instructions from doctors, nurses and other hospital staff may be asked to leave the hospital.
Please follow hospital rules set to ensure we provide high-quality medical care to each patient.
Verbal abuse, violence and acts of harassment will be reported to the police.
To protect the safety of patients and ensure the smooth provision of medical care, we may refuse to provide treatment to any patient who:

Sexually harasses or physically assaults other patients or hospital staff.
Verbally abuses or threatens other patients or hospital staff.
Intentionally damages the hospital, facilities or other items, or causes a disturbance at the hospital through such actions.
Brings dangerous items into the hospital.