Hospitalization Procedure
Reservation
Please come to Support Center for Patient on the first floor at Outpatient Building. You will receive an explanation on the procedure.
You will be informed of the hospitalization date by telephone or telegram.
If there are many waiting patients, you might wait longer. Thank you for your understanding.
If you want to change your hospitalization date or cancel your hospitalization, please call your relevant department directly in the afternoon of the office hours.
On your hospitalization day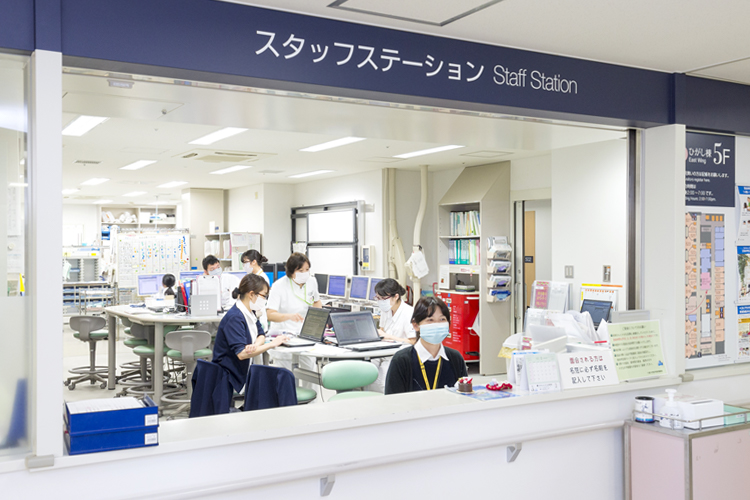 Please go to your relevant department without checking-in, have your body temperature measured.
After body temperature measurement and interview, please proceed to the relevant staff station in the inpatient ward.
We accept hospitalization at 10 a.m.
Items to bring with you
Warranty for hospitalization exspenses*
Health insurance card
Patient card
Privacy policy consent form*
Requests to patients form*
Detailed medical examination/treatment report*
Discharge certificate (if you have a discharge certificate another institution)
*

Included in "Hospitalization hand book (NYUINNO-GOANNAI)".
Please bring the following at hospitalization
Medicine you take regularly or drug record notebook listing your medicines.
Daily necessities (toiletries, dressing gown or jacket, underwear, indoor shoes, towels, bath towels, tissue papers, mug, etc.) Daily necessities are available at hospital shops.
Pajamas (Any kind of pajama is acceptable, if your relevant department doesn't specify one.) If you prefer a rental pajama, ask at the staff station.