Pediatric Surgery
Medical Services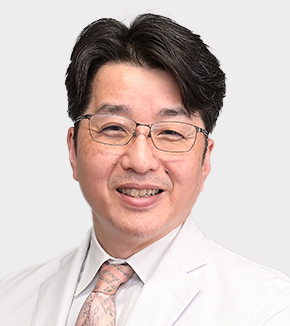 Surgery for children is very different from that for adults. Children react differently to surgery and anesthesia. Treatments should be planned with each child's growth and development in mind.
Our team is dedicated to providing compassionate care and advanced treatment to infants, children, and adolescents suffering from a wide range of congenital and acquired conditions.
We are proud to be a part of one of Japan's premier universities and to share our rich surgical history with you.
Caring for an average of 5,000 outpatients annually and performing more than 400 operative procedures each year.
We work collaboratively with you to design a plan of treatment appropriate to your child's condition.
We are constantly engaged in clinical research designed to come up with new strategies for diagnosis and treatment.
We offer you emergency medical service 24 hrs a day, 365 days a year.
Target Diseases
[COMMON DISORDERS]
Inguinal Hernias, Undescended Testicles
[CONGENITAL ANOMALIES]
Esophageal Atresia, Duodenal, Jejunal, Ileal and Colonic Atresia, Hirschsprung's Disease, Imperforate Anus, Omphalocele and Gastroschisis
[NECK LESIOS]
Thyroglossal Duct Cyst, Lymphatic Malformation
[GASTROINTESTINAL]
Gastroesophageal Reflux Disease, Inflammatory Bowel Disease, Short Bowel Syndrome
[BILIARY DISORDERS]
Biliary Atresia, Choledochal Cyst, Cholelithiasis
[TUMORS]
Wilms Tumor, Neuroblastoma, Liver Tumors, Ovarian Tumors
[UROGENITAL PROBLEMS]
Vesico-Ureteric Reflux, Ovarian Cyst
[PEDIATRIC LAPAROSCOPY]
Appendectomy, Splenectomy, Fundoplication
Staff
Associate Professor
TERUI Keita
Staff
TAKENOUCHI Ayako
KOMATSU Shugo
KAWAGUCHI Yunosuke
NISHIMURA Katsuhiro
Contact
TEL: +81-43-226-2312