Gynecology
Medical Services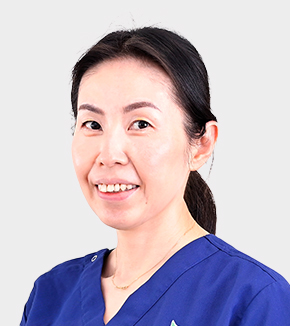 The Division of Gynecology focuses on the treatment of gynecologic malignancies, hormone disorders, infertility, and benign gynecologic tumors.
For malignancies, we offer the latest diagnostic tools including MRI, sonography, and cytological examinations, and provide cutting-edge and comprehensive care combined with sophisticated surgery, chemotherapy, and radiation therapy. In paticular, we aggressively perform primary debulking surgery for ovarian cancer. We also focus on a robotic surgery using the da Vinci surgical system for early stage uterine cancer and benign gynecologic tumor. For infertility, we provide comprehensive care including in vitro fertilization. We explore the pathophysiology for hormone disorders, and perform appropriate therapies including hormone replacement therapy. We also perform laparoscopic surgeries for benign tumors such as endometrioma and fibroid.
Appointments are made by referral through your primary gynecologist only.
Target Diseases
Pelvic pain
Abnormal bleeding
Cancer affecting the ovaries, vagina, vulva, uterus and cervix
Uterine fibroids, uterine polyps and ovarian cysts
Ectopic or tubal pregnancies
Endometriosis
Vaginal and pelvic organ prolapse
Infertility
Congenital anormaly of the uterus, ovaries, and vagina
Menstruation health
Menopause
Gestational trophoblastic disease
Staff
Associate Professor
TATE Shin-ichi
ISHIKAWA Hiroshi
Staff
OMOTO Akiko
NAKADA Emiri
NISHIKIMI Kyoko
OKAYAMA Jun
NAKAMURA Natsuko
MATSUOKA Ayumu
HABU Yuji
SATO Asuka
KANEKO Meika
SATO Mika
SUZUKI Yoshiya
NAGASAWA Akiko
SAITO Yoshiko
OKUYA Rie
KATAYAMA Eri
OTSUKA Satoyo
HIROSAWA Satoko
SHINNO Rie
CHIBA Omoi
Contact
TEL: +81-43-222-7171