Dermatology
Medical Services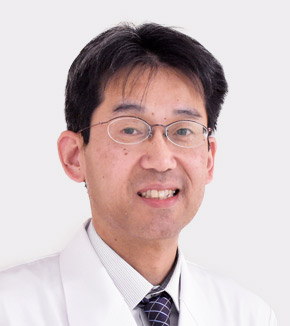 Our department provides diagnostic and therapeutic services for patients with many kinds of skin diseases, which include skin cancer (melanoma and non-melanoma skin cancer), acute and/or severe skin conditions in addition to common skin diseases.
Office hours: 8:30-10:30 a.m. on Mon., Wed., and Fri. for first-time patients. Registered patients will be examined based on his/her scheduled appointment.
Skin investigation (including skin biopsy and patch test, etc.) and outpatient surgery will be scheduled in the afternoon.
Tues. is open only for registered patients with skin cancer.
Thurs. from 10:30 a.m. is open for "Clinical Conference" (for outpatients with an appointment and informed consent).
Outpatient surgery is not performed on the day of the first visit (scheduling required).
If you would like to visit us, please bring a letter of referral from a dermatologist or a physician taking care of you.
Target Diseases
Skin cancer (melanoma, squamous cell carcinoma, basal cell carcinoma, and other skin cancers)
Cutaneous lymphomas (cutaneous T cell or B cell lymphomas, and other rare skin lymphomas)
Benign skin tumor (any types of benign skin tumors)
Allergic skin diseases (atopic dermatitis, drug eruption, urticaria, contact dermatitis, etc.)
Inflammatory skin diseases (psoriasis, eczema, prurigo, and other inflammatory skin diseases)
Bullous skin diseases (autoimmune or genetic blistering diseases)
Skin infectious diseases (including STI) cused by viral, bacterial, or fungal infections
Diseases of skin appendages (hair, nail, etc)
Staff
Associate Professor
TOGAWA Yaei
Staff
YAMAMOTO Yosuke
MATSUZAWA Takamitsu
OGUMA Rena
URASAKI Chie
KAWASHIMA Shusuke
KAWAHARA Yu
Contact
TEL: +81-43-226-2285