Breast Surgery
Medical Services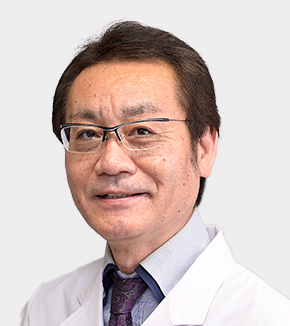 The incidence of breast cancer has increased annually in Japan and the methods of diagnoses and treatment have recently been developing rapidly.
We provide accurate and precise diagnosis with new techniques and effective treatment based on the latest research.
We actively perform breast-conserving surgeries and sentinel lymph node biopsies which ensure you receive the most advanced personalized care with the least impact to your body. We also offer accurate diagnostic imaging and navigation surgery. We are constantly striving to find new and better ways to conquer breast cancer. For example, we conduct clinical trials for radiofrequency ablation as a minimally invasive treatment perform one, day surgeries for non-invasive tumors, and offer breast reconstruction surgeries by plastic surgeons who consider your current medical condition and personal preference.
Target Diseases
We provide comprehensive therapy as below.
Imaging tests which may include mammogram, ultrasound, CT scan, and MRI scan
Biopsy, fine needle biopsy, vacuum assisted biopsy
Sentinel Lymph Node Biopsy
Navigation surgery for impalpable tumors
Oncoplastic breast conserving surgery
Breast reconstruction with plastic surgeons
Chemotherapy before or after surgery
Hormone therapy
Molecular target-based therapy
Staff
Staff

FUJIMOTO Hiroshi

TAKADA Mamoru
SAKAKIBARA Junta
Contact
TEL: +81-43-222-7171