Philosophy, Basic policies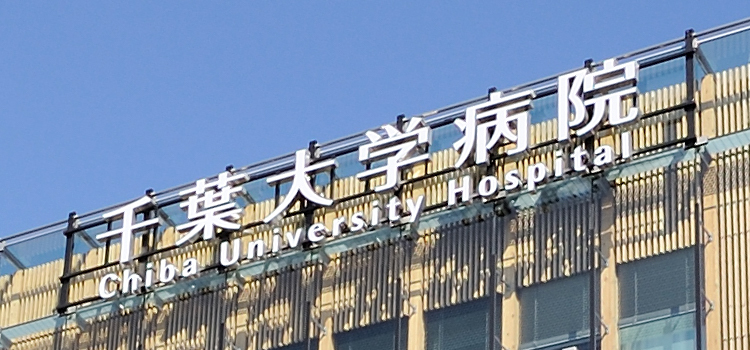 Chiba University Hospital is undertaking a variety of initiatives to develop safe and reliable medical care while respecting the wishes of patients and to cultivate outstanding medical professionals who will lead the way to the future.
Philosophy
We are devoted to providing advanced medical treatment and safeguarding the dignity of our patients, while spearheading efforts to develop clinical medicine and foster next-generation medical professionals.
Basic policies
We respect each patient's wishes and provide safe medical care.
We develop and practice advanced medical treatment.
We contribute to society and community-based medical care.
We develop excellent, compassionate medical professionals.
Patients' rights and responsibilities
Rights
Patients' dignity and rights are respected, and their personal information is protected.
Patients are equally entitled to high-quality, appropriate medical care.
Patients are entitled to receive full information about medical care they receive.
If patients wish to get a second opinion elsewhere, we will unreservedly provide their relevant medical information.
Patients are entitled to decide on their own whether they participate in our clinical research or to cancel their participation any time.
Responsibilities
Medical care is a joint effort by medical professionals and patients. Patients must take due care of themselves.
To receive appropriate medical care, patients must provide accurate information to medical professionals.
Patients must obey hospital rules and not hinder the provision of medical care to others.
To foster good medical professionals, patients are requested to actively participate and cooperate in medical care.
Partnerships between patients and medical professionals
Our hospital believes that partnerships between patients and medical professionals are pivotal in providing effective patient-centered medical care.
When providing care, we clearly explain all relevant information to patients so they can make informed choices regarding their health. We also allow patients to seek a second opinion*.
We are committed to forming these partnerships to ensure every patient receives the best and safest medical care.
* A second opinion is one given by medical professionals at another medical facility.
Basic policies on clinical ethics
Our attitude toward patients
We will respect each patient's human rights to the fullest extent possible and work closely with patients to provide them with the best medical care.
We will protect patients' human rights.
We will protect patients' privacy and abide by professional confidentiality obligations.
We will thoroughly explain medical care to be provided to patients and respect their right to make decisions about what happens to them.
Our attitude as medical professionals
We will abide by laws, ordinances, guidelines and inhouse and other regulations pertaining to bioethics and provide high-quality medical care.
We will respect public welfare and abide by laws and regulations.
We will respect values cherished by each patient.
We will maintain a high standard of dignity, remain aware of our professional responsibilities and behave ethically.
We will make utmost efforts to provide safe medical care.
We are a diverse team of medical professionals who will respect each other, work closely together and get involved in running the hospital.
Our attitude toward research
We will conduct research essential for advancing medical care, while abiding by laws, ordinances and guidelines pertaining to clinical research.
We will take the public nature of medical care seriously and do our best for the development of society.
We will carry out due deliberations before making policy decisions on clinical research that could involve ethical issues.
Children's rights
(Every child receiving medical care has these rights)
They have the right to receive kind medical treatment as a human being
They have the right to receive the best and safest medical care
They have the right to have their illness and treatment methods explained with words and pictures that they can understand
They have the right to tell hospital staff* if they feel worried or uncertain about their health or treatment
They have the right to have information about them kept secret
They have the right to decide about matters involving their body
They have the right to study and play while staying in hospital
* Hospital staff includes doctors, nurses, pharmacists, dieticians, rehab trainers, childminders and others.