Message from the Director General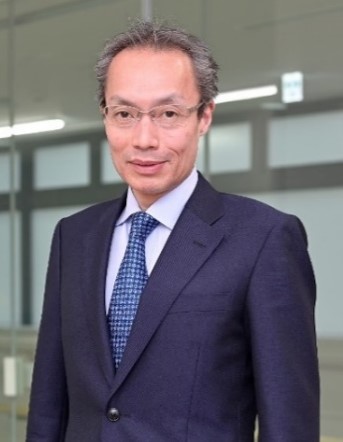 Looking beyond the COVID-19 pandemic
As the last resort in regional medical care for the past two years, Chiba University Hospital overcame significant surges in COVID-19 infection cases while upholding our policy of "providing superb medical treatment both to COVID patients and those in need of advanced medical care."
Japan's fifth wave of infections led to a steep rise in the number of critically ill patients. During this wave, our hospital dedicated two hospital wards (floors) and intensive care units to treating COVID patients and secured enough personnel to treat them. We set aside four beds for pregnant women infected with COVID immediately after the difficulties in handling these patients became clear. However, bolstering our measures against COVID necessitated postponing surgeries and clinical tests for some non-COVID patients and restricting the number of acute-phase patients we accepted. We regret that this situation required us, as medical professionals, to make difficult decisions that frustrated patients and placed additional burdens on them.
COVID vaccinations are essential for reducing the risks of being infected and developing severe symptoms, which in turn helps to prevent the medical care system from becoming overwhelmed. Chiba University Hospital, with the cooperation of our staff, examined the effectiveness of these vaccines. Our research detected higher antibody levels in almost all vaccinated staffers. Furthermore, we established a joint research unit with a pharmaceutical company in April 2022 with the aim of developing a new vaccine. We are conducting research and developing human resources to achieve this goal.
At the start of fiscal 2023, COVID is still dominating almost every aspect of daily life in Japan. I believe Japan will gradually move to the next phase in which we live a normal life alongside COVID while trying to reduce the risk of infection—a departure from the days when restrictions were widely imposed on our daily lives. Of course, we must remain vigilant. Chiba University Hospital will establish systems that enable us to flexibly deal with any difficult situation. We will be united in providing the advanced medical care that is expected of us, conducting research and development, and fostering excellent medical professionals.
YOKOTE Koutaro,
Director General of Chiba University Hospital